Q&A
01
What does « idoko » mean?
In Japanese, "idoko-ro" means address or residence. In a broader sense, "idoko" is a place where one feels confident and inspired, in the best conditions to grow and develop. Our emblem is a tree, come to the office so you can see what it's all about. 😉
02
Why was idoko created?
idoko was created when Arnaud Gilberton and Timothy Lê crossed paths and realised they shared the same ambition to return to the essence of consulting. In its early days, idoko was somewhat a local partner for companies in the midst of the pandemic crisis. Then gradually, the firm strengthened its reputation as an innovative player in HR consulting aligned with the economic, social, and societal developments impacting the world of work.
03
What makes idoko different from other HR consulting firms?
idoko is a team of consultants, trainers and coaches who are all passionate about change and transformation in the world of work. Relations are the cement of transmission, so we make them central to our action, whether the focus be the relationship to oneself, to work, or to other people. We are convinced that the world is full of endless possibility, so we always make sure we offer our clients creative and original solutions.
What kinds of profiles do you have on your team?

We come from consulting, training, HR and legal backgrounds… There are no standard profiles at idoko. We value diversity and the enrichment each person's unique journey brings to their person and consequently to our firm.

Who are your partners?

Coaches, trainers, psychologists, lawyers… individuals we have built a longstanding trust relationship with who share idoko's values and convictions.

Do you do missions in English?

All of our consultants are seasoned linguists who speak French, English, or a mix of the two if necessary (for our startuper clients). Our coaches and trainers also conduct coachings and trainings in English.
Where are your offices?

Our office is located at 9 rue bleue, in the 9th district of Paris. We particularly enjoy the liveliness of the neighbourhood, and we would be happy to make you a few recommendations of places to visit in the area!

What's your geographical perimeter of intervention?

We are a young team (kind of) and a dynamic team (for sure), and we would all be happy to jump on the 1st train available to come and meet you! We work all across France and for several clients operating internationally.
Do you have preferred sectors of intervention?

We work for all areas of activity both in public and private sectors: media and communication, banking, insurance, energy, construction, video-games, transport, metallurgy, health, luxury, tourism… We believe that the plurality of sectors we operate in guarantees the diversity and complementarity of our approaches.

Are you used to working with start-ups?

Since our creation in 2019, we have accompanied numerous start-ups in handling various challenges such and stress and energy management in a hyper growth setting, structuring and implementing HR policies, the creation and operation of a community of managers… Whatever our area of intervention, we make sure our offer is adapted to the organisation's stage of development and emerging HR challenges.

Do you work with associations?

Yes, from the very beginning of idoko, we have been working with non-profits and non-governmental organisations, in particular on topics linked to the protection of the environment and the fight against poverty.

I'd like to know more about your offer. Could you send me a brochure?

As are goal is to always offer tailor made solutions, we would rather meet you and discuss your needs. 😊 To arrange this, you can reach us here: contact@idoko.co

Who are your training courses designed for?

For all professionals in the working world! Employees, managers, human resources, executives, but also employee representatives, harassment officers…
How does idoko guarantee confidentiality during their interventions?

Confidentiality is at the heart of idoko's approach because we handle sensitive HR topics every day. Within this scope, all of our consultants are trained in IT security and data protection in line with RGPD regulations. We assist our clients on missions with high human stakes, some of which remain strictly confidential.

Are you partnered with any social projects?

Yes, absolutely! For example, we contributed financially to the production of the play MeToo? by Elizabeth Jervis, a project which raises awareness around feminism.
Id' like to join your team. Where can I find more information about open positions?

All our open positions are listed on the Welcome to the Jungle platform. You can apply directly, just click here. 😊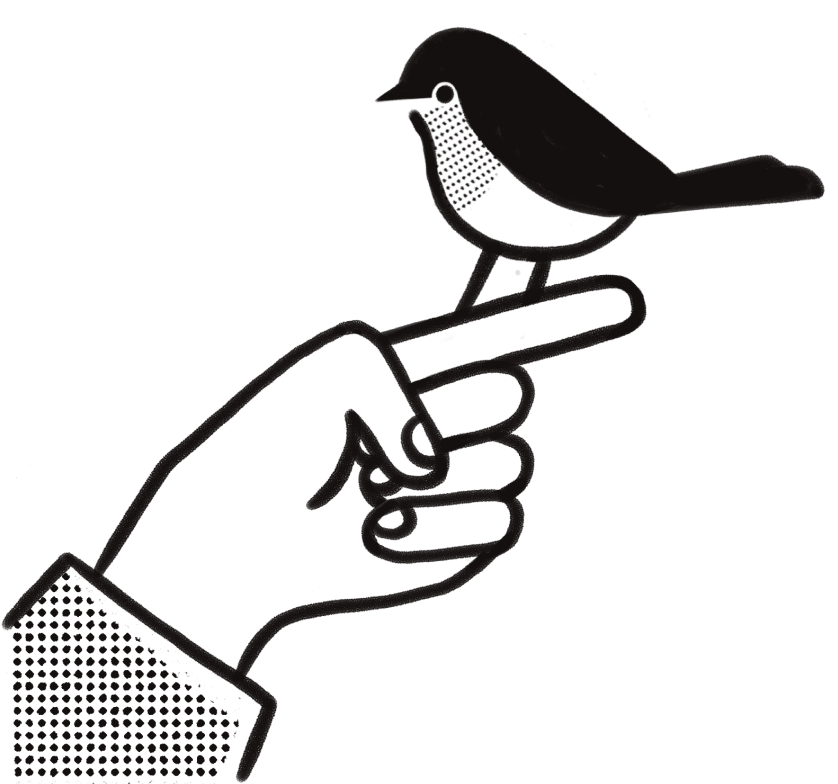 Do you have another question about idoko? Contact us.